Times change and Lynne and Victor have taken a well earned retirement, having first opened the restaurant in Marton in 2009.
Joseph Rawlins and Gaelle Radigon are the proud new owners and we would like to introduce ourselves to you.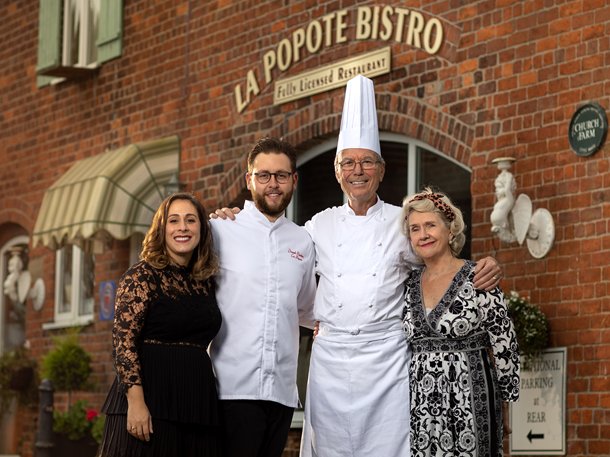 I am a Wilmslow native with 10 years restaurant experience starting with a Cordon Blue Diploma from Gordon Ramsay's renowned Tante Marie cooking school at just 16 years of age. Since then, I have worked at many award winning restaurants both in the UK at The Artichoke in Old Amersham, Buckinghamshire and in France for the last seven years till recently as Head Chef at the impressive restaurant, Le Sauvage in Paris.
Gaelle, my partner, has years of experience as the Front of House in many restaurants both in England and her native France and looks forward to welcoming La Popote's regular clientele and of course to attracting new diners to the restaurant.
We look forward to you dining with us soon. Should you not wish to receive further news offers from La Popote please
click the [email protected] shown at the beginning of this text message.
If you prefer do this at a later date, the option will appear with each subsequent message.
Joe and Gaelle