Our Text Messaging Prices
100% FREE on 1st Purchase
Direct Routes to All UK Networks
2 Way SMS
Free GDPR Opt-In & Opt-Out Tools
Award winning Support Team available 24/7
* Price with 100% extra FREE on First Purchase
Just give us a call on
020 3411 4464
For a Customized Quote
GDPR
Compliance @ Sendmode
Sendmode is fully GDPR Compliant and are committed to preserving the safety of your data. Sendmode servers, both Production and Disaster Recovery are located within the EU. No data on either environment leaves the EU at any point.
The data centres who host and manage the secure environment for our servers are ISO 27001 certified. They were ISO Certified on 02/2016.
Our full GDPR Statement, updated Terms and Conditions and Privacy Policy are available here.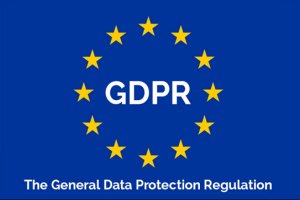 Compliant SMS Marketing
Not only is Sendmode fully GDPR Compliant, we are also committed to ensuring your SMS Marketing campaigns are fully compliant. We have been in constant contact with the ICO to answer the most important questions from business owners all over the UK.
We recently ran a webinar which answers a number of GDPR related questions and is available here.
For practical no nonsense advice with answers from the Commissioners Office please visit here.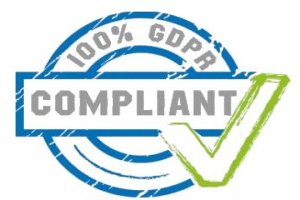 Sendmode's GDPR Features
We have added a number of new features to keep you GDPR compliant. We help with recording consent, have an easy to use and free opt-out mechanism, provide a number of reports for data access requests and ensure you send GDPR Compliant SMS. All designed to be fast, secure and easy to use.
There is a short series of blogs which go through our GDPR features available in the GDPR section of our blog here.
We also have a YouTube playlist with practical video tutorials on our GDPR features available here.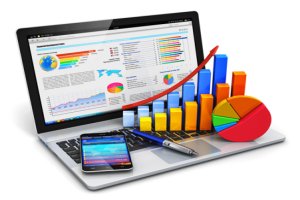 Sendmode SMS Service works on any device
We work hard to save you time and money on your marketing, our new application has better reporting, improved ease of use, improved speed and works beautifully on any desktop, tablet or phone.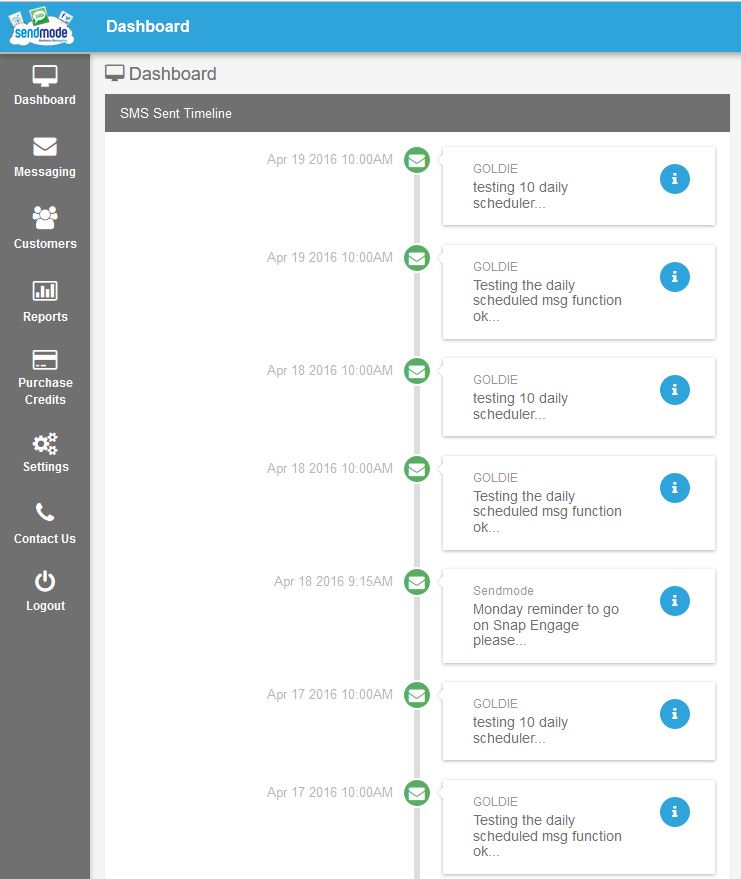 Send SMS Message to Individuals, Groups or Everyone
Create an Unlimited number of Members and Groups
Import Directly from Excel or Quick Import Cut & Paste
Schedule SMS in Advance
Send Flyers, Posters or Menus by SMS via a Link
Build Custom Templates for Common Messages
Send SMS via Email or API
Send 2Way SMS via Shortcode Keywords
View Graphical Reports Online
Search Detailed Reports for Live Message Status
View SMS Sent in Timeline Format
Account Dashboard for Quick Account Summary
Free Trail No credit Card Required
Purchase Credits Pay As You Go
No Expiry Date on Credits
24/7 Customer Support
SMS Price Comparison
Sendmode provide the highest quality and lowest cost solution in the mobile industry. This table compares our pricing with our competitors. Choose your SMS supplier based on cost, quality and reputation!
| SMS Provider | Cost Per SMS Credit | VAT | Total per SMS Credit |
| --- | --- | --- | --- |
| Sendmode | 3.4p | No VAT Payable | 3.4p |
| Text Tank | 3.5p | Plus Vat | 4.2p |
| Text Marketer | 3.7p | Plus Vat | 4.4p |
| Bulk SMS | 4.4p | Plus Vat | 5.3p |
| Red SMS | 4.5p | Plus Vat | 5.4p |
| Text Local | 4.9p | Plus Vat | 5.9p |
| Text Burst | 5.0p | Plus Vat | 6.0p |
| Text Anywhere | 6.4p | Plus Vat | 7.7p |
| Esendex | 7.0p | Plus Vat | 8.4p |
| Clickatell | 8.4p | Plus Vat | 10.1p |
*Price is based on a typical purchase of 1,000 SMS Message credits
*Please note that this list is not a complete list of every company providing Bulk SMS Text Messaging services