Sendmode's multi-award winning platform offers premium routes for SMS to China with free automatic translation through our API or online platform at 3p per SMS.  SMPP and HTML Connections are Available.
Send SMS to China in 3 Simple Steps

Get Started by Creating your Message in Templates
Simply Type Your Message in English
Then Choose the Language you wish to Translate to
Translations are made using Unicode
Use First Names and Custom Fields
View Your Character Allowance
Save your Template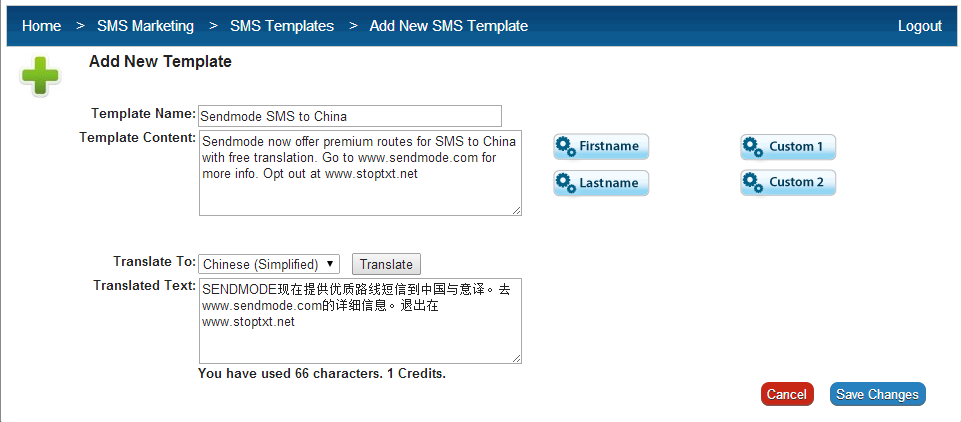 Pick your Template created in Step 1
Choose from Groups or Individuals
Send Message now or Schedule for a Later Time & Date
Send your SMS from just 3p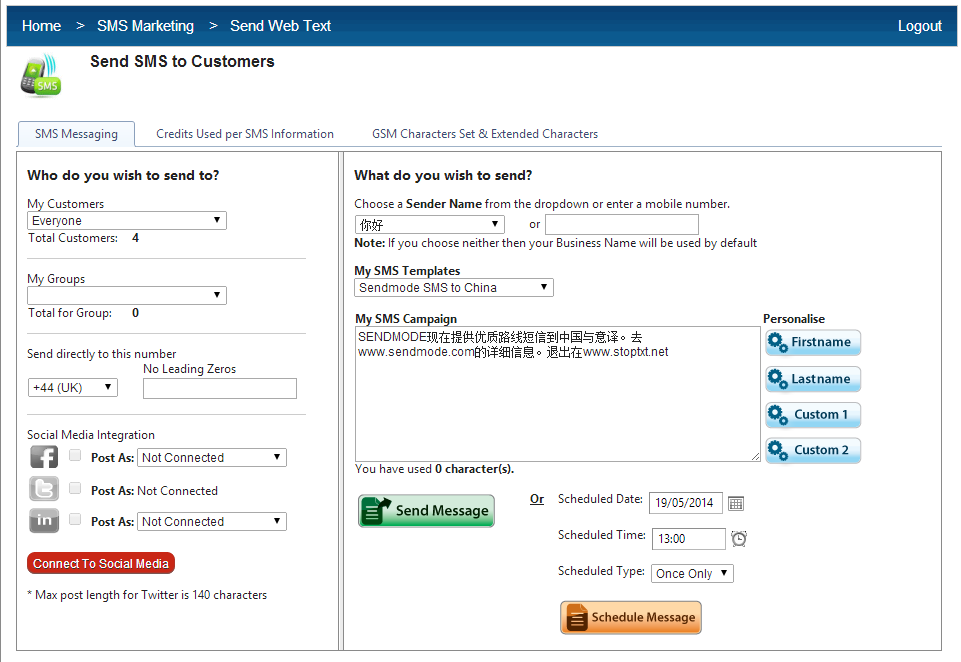 Your message will be delivered in the chosen language
SMS are sent via Sendmode Premium Routes
SMS are sent from just 3p per SMS Credit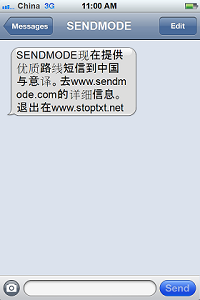 Sendmode also offer premium routes to Thailand, South Korea, Vietnam and Hong Kong at 3p per SMS. Contact us for more information.

SMS to China Features & Benefits
All these features are included with your Sendmode account
Send Business SMS to Individuals, Groups or Everyone
Create an Unlimited number of Members and Groups
Import Directly from Excel or Quick Import Cut & Paste
Build Custom Templates for Common Messages
Schedule SMS in Advance
No Expiry Date on Credits
24/7 Customer Support
Free Account Set Up
Low Cost, 3p per SMS credit
Personalisation tools