In order to increase the interactivity of your SMS Marketing, we have developed Rich Communication SMS which allows you to send videos, images, call to actions, QR Codes, Google Maps, Easy Replies and much more. You will also be able to view reports on all interaction by your customers in real time. There are 2 steps to sending your first RCS Message;
Create the branding for your Campaign
Create the content for the campaign using our easy to use templates.
Send and View real time reports in your account or phone
Create the branding for your Campaign
Log in to your account and click RCS Link on the left hand menu item. Click on Branding.
Here you can add the campaign logo, tagline, Sender name and admin phone number. See the image below for an example.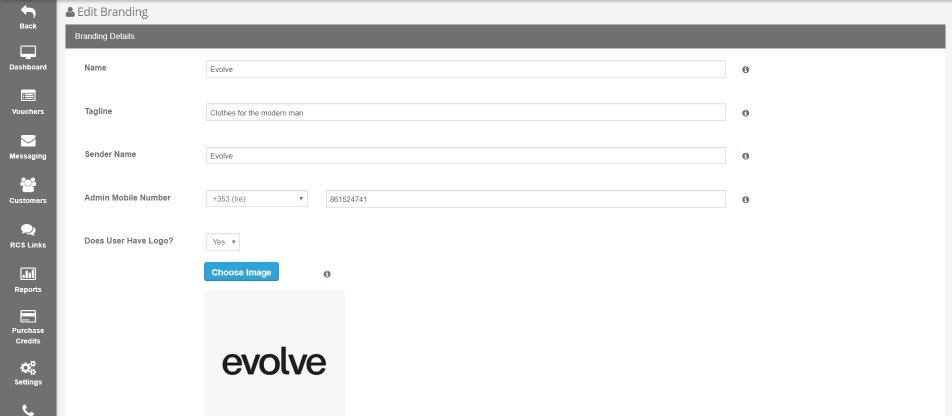 Create the content for the Campaign
Click on RCS Link and then choose which template you wish to use. Once chosen you can build up the content of your message with description, call to actions, questions. Clicking Refresh Preview will show you exactly how it will look on the customers mobile.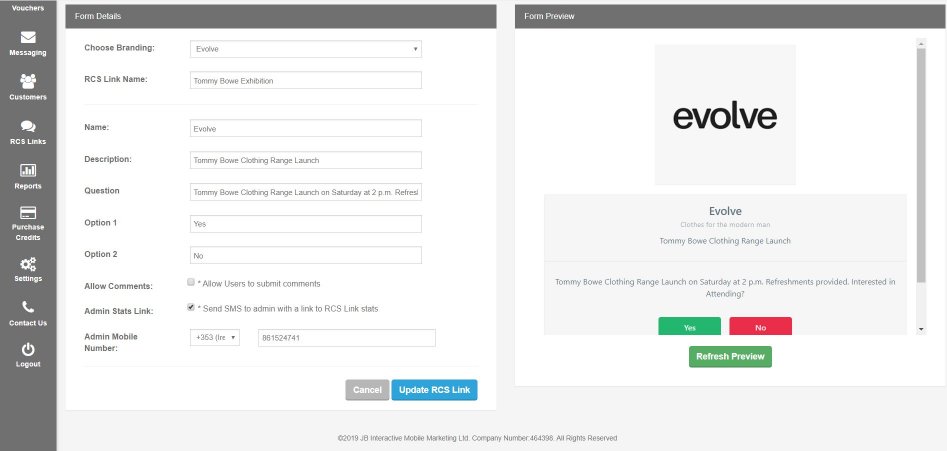 Note At the bottom you will notice a checkbox called 'Send SMS to admin with a link to RCS Link stats'. Click this if you want to view the stats in real time.
Once you are happy with the content of the campaign. Click 'Create RCS Link'. This will bring you to the main list of RCS Message where you can click the send icon and send to groups, individuals or everyone as normal.
The image below shows an RCS Message that was sent from a retail outlet and then what the consumer sees when they click the link.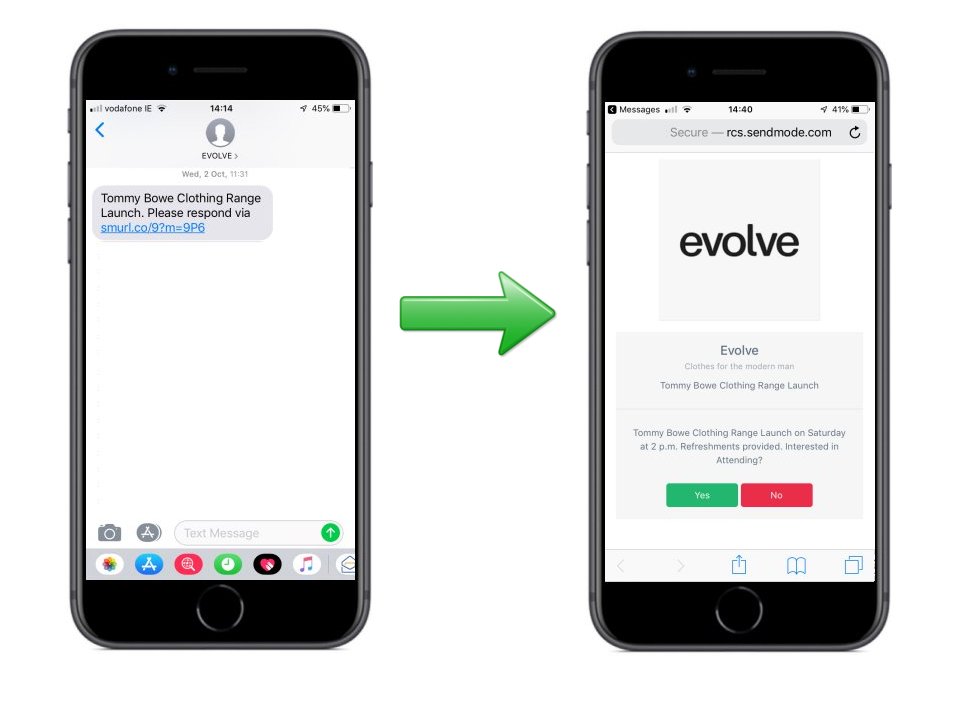 The administrator will get an SMS and when they click the link they can get real time stats on who has and has not replied. In the example below 3 people have said they are attending the launch. You can also see their names to possibly personalize the experience on arrival.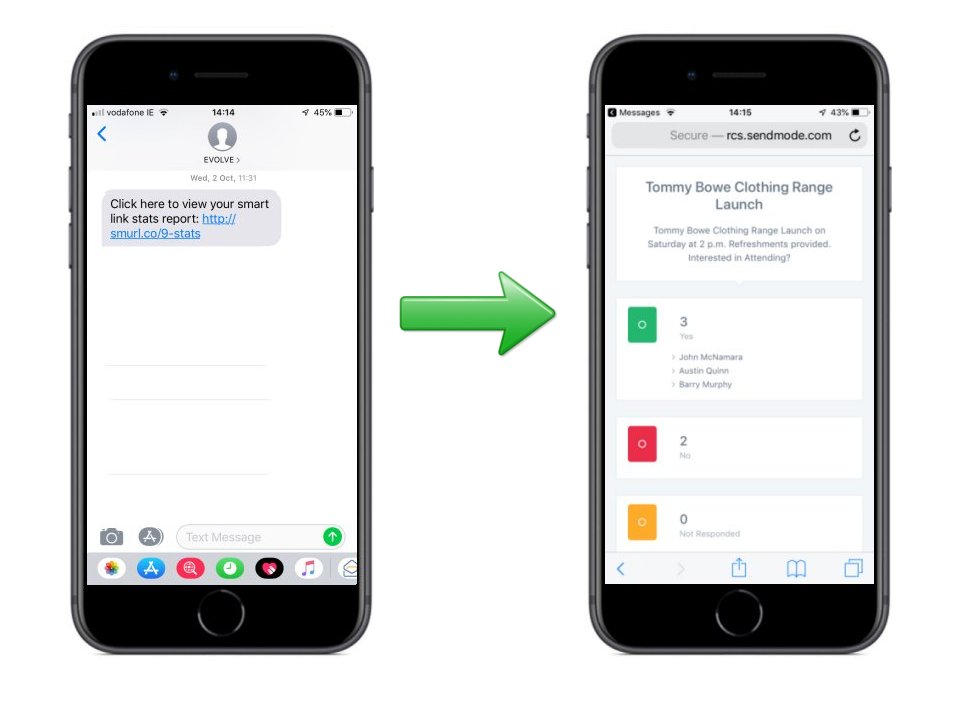 And that is it. Your customers get a nicer experience and you can track everyone that interacts (and doesn't interact) with your message. If you have any questions on how to send your first RCS Message, we would be happy to go through with you.
About Sendmode
Sendmode was started in 2008 by 2 computer programmers, Barry Murphy and John McNamara, who believed that business owners were being charged too much for ineffective marketing tools. Today the SMS platform they built sends over 10 million SMS per month on behalf of business owners worldwide. They are committed to keeping pricing at the lowest on the internet while building long lasting relationships with all our clients.

If you would like to try our SMS or RCS platform please click the link above, check out our extremely low prices and then sign up for a free, no obligation trial. Should you like the platform (and we hope you will 🙂 ) and decide to purchase an SMS Bundle, we are delighted that you have joined over 35,000 customers served by Sendmode.
Thank you for taking the time to read this post and we hope you found it helpful.
John