The wonderful thing about Bulk SMS is that it can be used by pretty much anyone and everyone. Whether you are a local butcher, a small sports club, a fashion retailer or the biggest courier company in the country, there are endless uses for Bulk SMS.  So who uses Bulk SMS with Sendmode? We have a wide and varied range of customers who are using Bulk SMS Marketing to promote their business, increase sales or to simply and quickly communicate with a large number of people all at once.
Here are a few of examples of how our customers are using Bulk SMS:
Nightclubs are using Bulk SMS to increase numbers visiting their venues on a night out. By providing their customers with an incentive they successfully draw in more revenue on both the door and at the bar.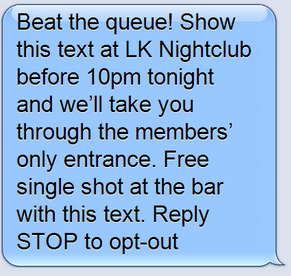 Retailers are using Bulk SMS to send promotional offers to their customers. These offers subsequently drive people to their stores both online and offline. Including a very clear and concise call to action means the impact of the SMS can be effectively measured.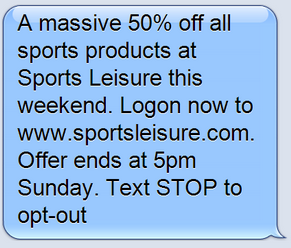 Insurance companies try to take the hassle out of renewal by reminding customers to call them for the best deals on the market. Insurance can be easy to forget about, sending reminders around renewal dates will help customers to remember and subsequently they may think favourably about the provider.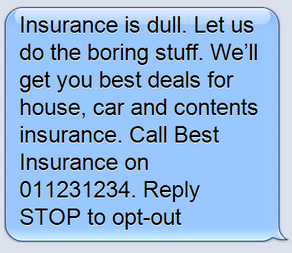 Hotels can use Bulk SMS to promote packages or deals during quiet periods off-peak.  The SMS can drive customers to book online or to call for a special price.  Bulk SMS is so quick that it can be used by hotels to fill their last few rooms for any given night, once set up; a Bulk SMS can be sent in minutes!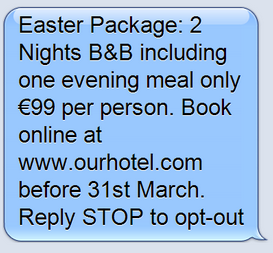 Hairdressers can reduce missed appointments at their salons by sending appointment reminders to their customers in advance. This simple reminder can help to reduce revenue losses and is quick, easy and cheap to manage.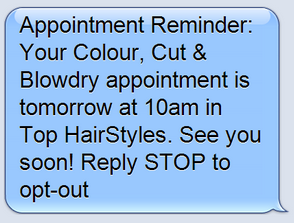 Bingo Clubs can incentivise their customers by reminding them about jackpots or sending promotional codes or discounts. Appealing to their customers impulsively they can increase attendance on quiet nights.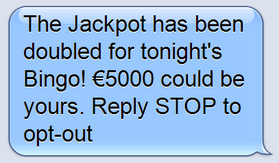 Restaurants are using Bulk SMS to promote special menus, deals and even table reservation reminders. Bulk SMS helps them to increase their bottom line by informing customers about special offers. Including a clear call to action by requesting bookings in advance means management can plan ahead for their staffing requirements.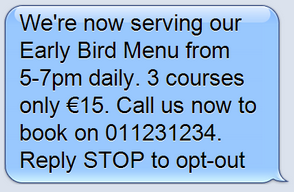 Takeaway's use Bulk SMS to send promotional offers to customers at just the right time.  Friday or Saturday evenings are prime times to encourage customers to get a takeaway instead of dining out or cooking. Bulk SMS allows takeaway's to get the message straight into their customers phones.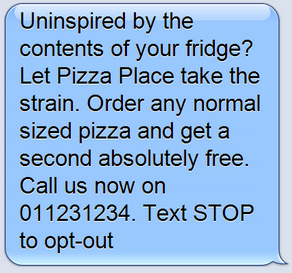 So now you know who uses Bulk SMS, you might consider using it too? For more inspiration contact Trevor on 0203 411 4464 or email support@sendmode.com and we will help you craft a Bulk SMS campaign for your business, club or group.
Thanks for reading our blog.
Aine