What are SMS Shortcodes? SMS Shortcodes are 5 digit numbers used by businesses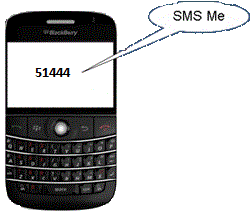 to get customers to text a keyword into the company to get anything from information to sign up for the product or service.
Shortcodes can be used to generate sales or for promotional activities, using keywords to match the call for action for different marketing campaigns. Shortcodes are most commonly used for text in competitions on TV and radio shows. For example: Text promotion to 51444 to get 20% off or Text sign up to 51444 to sign up for our service today.
However Shortcodes have many other uses, here as some other options:
Sign up campaigns – Any club, association or organisation can use the shortcode facility to get customers to sign up for products or services.
Retail – Use shortcodes for customer to request instant coupons by SMS.
Information services –  such as weather updates, news, sport updates.
Polls / voting –  Many companies and organisations use SMS for voting purposes.
Loyalty club sign up and communication management –  Shortcodes can be used to sign up new customers to your company database and can be used to communicate to your loyalty club members.
Customer service, Sales follow-up and reminders – Shortcodes can be used as a customer service tool to determine how helpful your front line staff are or customers can request to be sent reminders to be sent service reminders by SMS for example: car services or eye tests.
Product ordering –  Shortcodes can be used for requesting products or services like ringtones, wallpapers, games, movies etc…
Media –  The media use shortcodes for song requests on radio and TV.
Charity donations – Shortcodes can be used to authorise charity donations by SMS.
Services – Customers can sign up for billing information messages, payment received messages etc… using the shortcode facility.
Opt out facilities –  Customers like the option to be able to stop the SMS messaging if their circumstances change.
As you can see there are many uses for shortcodes, making them very beneficial for all types of business needs.
Please feel free to contact us regarding setting up your own SMS Shortcode facility by calling 0203 411 4464 or by emailing support@sendmode.com.