SMS Marketing is an ideal marketing tool for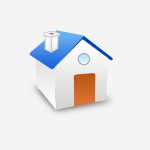 realtors to maximise communication effectiveness with customers. With the nature of the ever changing client base in the property market Realtors need to utilise their time effectively on a day-to-day basis by using tools like Sendmode's SMS platform saving time on the telephone.
Issues facing this sector are:
– Losing out to people actively looking for property in real time,
– Time involves planning viewings,
– Costs printing flyers and wasting time handing them out,
– And loads more.
The benefits of SMS Marketing for Realtors:
– Low cost marketing communication channel (from 2.2c/2.4p).
– Target your SMS communications
– SMS are typically read immediately with reply/interactions made easily and efficiently via sms messages.
– There is greater scope for targeting advertising to prospective customer's based on an expressed interest by the customer through the sending of an SMS.
– SMS Marketing provides a higher success/ response rate then e-mail marketing campaigns – due to the immediacy of the communication method.
– Save time and money by alleviating the time spent on the missed contact via the phone, by sending text message notifications instead.
Realtors can use SMS Marketing to:
– Schedule meetings / viewings with prospective buyers
– Reschedule viewings, when required.
– Promote viewings by sending the url for a new property listing out to prospective clients to consider viewing.
– Notify clients regarding the status/progress of the bidding/sales process.
– Interact with current and future customers in 2 way communications via sms.
– Receive Feedback based on the service received.
– Use the Sendmode shortcode facility to accept sms subscriptions for notification updates of new rentals and purchase listings.
As you can see Realtors can really benefit from using SMS Marketing, So to set up your Realtor account visit our website. Or alternatively call the office on 020 3411 4464 or by emailing support@sendmode.com.