Promoting your business via Bulk SMS isn't for everyone,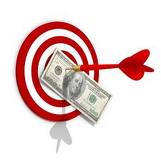 but you don't know till you try more than once. So why not give it a try to help you along with this, here are the kinds of things you need to consider:
1. Ensure you get your customers permission by getting them to either sign up by texting your shortcode facility* with sendmode on 51444 or manually through a written application such as your loyalty scheme.
2. Create different groups (or target markets), which will enable you to send targeted promotions to your customers whilst building customer loyalty in the process as they are only receiving valid messages.
3. Send short concise relevant messages out, as customers do not like to read long messages.
4. Ensure you mension how customers can optout under after the main information in all messages. This will build thrust between you and your customers, as they like to know they can optout at any stage.
5. Add an interactive call to action to ensure they know what you expect of them for receiving the message. Example: Visit the store today and show this message to get a 25% discount, purchase online to day stating the promotion code sept79promo11
Why not try it now sign in or register today by clicking the image below.
Best Wishes,
Christina
* = You need a keyword facility for this see our website for more information: http://www.sendmode.co.uk/sms-shortcodes