SendMode Partner Program
Due to our ongoing success we are currently expanding and are releasing new locations on our worldwide partner program. This is an exciting business opportunity in the dynamic and rapidly growing mobile marketing industry.
Our partner program works as follows;
SendMode will deliver the infrastructure, technical expertise, years of experience, award winning product and service quality.
You the partner will deliver the local expertise, grow the reseller network, and manage agreed targets from that network.
Partnered together we will deliver a successful mobile marketing company and gain a large market share in your country/region.
SendMode Partners
Currently SendMode have partners in UK, South Africa, Australia and Ireland. If you wish be become a partner in your country please feel free to contact John McNamara on johnmcnamara@sendmode.com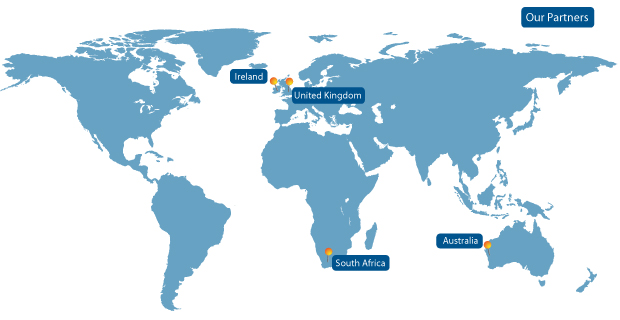 Partner Value Proposition
We work very closely with our partners to help them achieve their targets and make mobile marketing a high revenue stream for their business.
Attractive Margins
Our buying power allows us to offer you sms, mobile keywords & mobile websites at very low rates. Our platform then allows you complete control over your pricing.
Quality
By partnering with us, your customers will use Award winning feature rich SME platform. Each partner is allocated their own server stack and infrastructure which can scale as required. We constantly monitor delivery rates and achieve an average of 93% DELIVRD acrosss all our platforms.
Service
SendMode has identified after sales marketing and technical support as a vital differentiator in the mobile marketing industry, especially to the SME sector. We will provide support for all delivery % and infrastructure related queries. We also have extensive experience in the online marketing and mobile marketing industry and will provide support to your business to enter or grow your market share in the mobile marketing space.
Flexibility
Our multi tenant reseller platform gives you total control over your products & pricing. The application can be branded with your logo's and contact information. It also allows you to appoint sub agents and resellers if the market is large enough in your territory.
Multi Tenant Architecture
Our unique mutil tenant architecture allows you to assign and manage sub agents and resellers to broaden your presence in your territory and gain a larger market share.