With the general election fast approaching, politicians should use all communication channels available to them to contact their constituents and election team. Bulk SMS is the best of the lot for effective marketing for politicians and in particular sms shortcodes and direct communication using sms text messages.
Donald Trump used sms shortcodes and text messaging very successfully during his recent election to the white house. He was able to build up his followers by asking them to text in to his keyword TRUMP and then send instant messages to them via bulk sms channels. Everywhere he went on the campaign trail we saw the same image of him on the stand with his mobile marketing campaign highly visible. Note the Text 'TRUMP' to 88022 in the image below.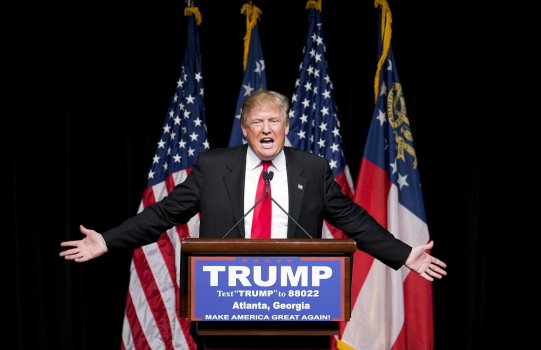 Remember that SMS is the only app available on every mobile phone and with a 98% read rate, your message is guaranteed to reach your audience. It is a $70 billion a year industry and is becoming more and more popular as business owners look for an effective way to cut through all the noise and reach their audience directly.
Our 2 tips for using mobile marketing are
Use a shortcode to build up your followers
Use Bulk SMS to contact your followers right up to the election
We have helped many politicians use mobile marketing extremely effectively in their campaigns, especially in the days leading up to polling day. If you are interested in using this mobile marketing for your campaign please feel free to contact us at any time or click on the link below. You will be all setup in minutes and getting your message into the hands of your voters.
Thank you for taking the time to read our blog, we hope it was useful during this extremely busy time for you.