Sendmode have increased their Bulk SMS formatting options for your campaigns. You can now include line breaks and carriage returns in your bulk SMS messages sent from Sendmode.  Divide up your text and make it easier to read for your customers. This is particularly handy if you want to send a list of products or break up large pieces of text on your message.  Each break will use just one character and breaks can be used alongside any of our other features.
Here's how it's done…
Enter in your text message as normal and include any lines breaks or returns.  Input your text exactly how you want your customers to see it. Send your message and it will appear like this on your customer's phone.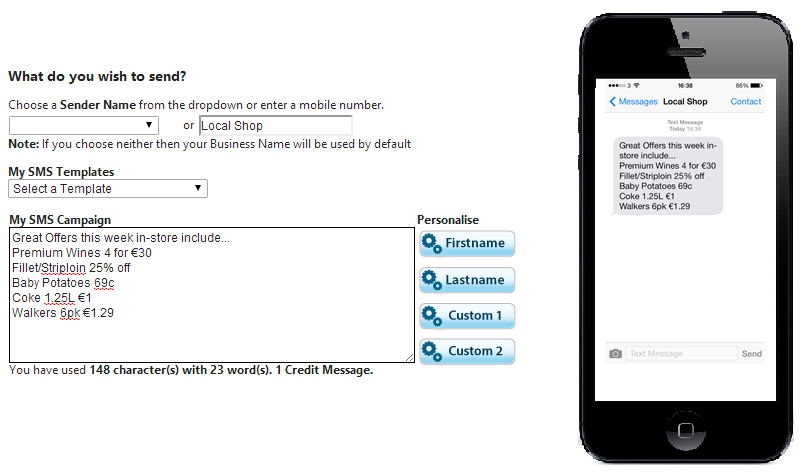 Enjoy the upgrade and please feel free to contact us at any time about Bulk SMS Formatting on 0203 411 4464 or email support@sendmode.com